Thanks to the MOMYS, I was introduced to this great site:
www.mamatoto.org
I bought this for $15 (Actually, it was a full-width piece of cotton/lycra t-shirt fabric, 5 meters for $30, which I split lengthwise for 2 long thinner pieces). And the 2-year-old is optional
.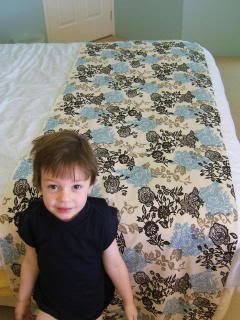 Following the instructions for the front cross carry on
www.mamatoto.org
we went from this: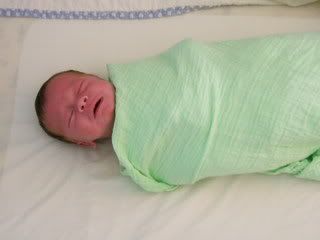 To This: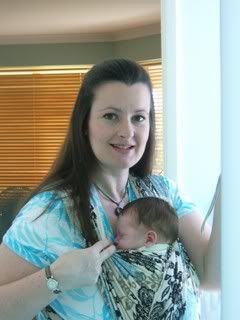 in 2 minutes flat.
Here is another pic of Toby in the wrap: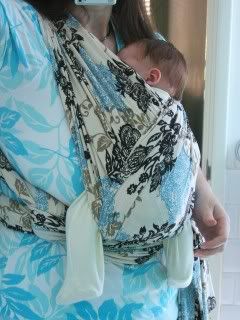 Happy 1 month birthday, TOBY!