We took advantage of being "home" this Christmas to make and/or finish some Christmas crafts. Here are my two olders` Christmas stockings. I bought the kits for these WAYYYYY back in 1999 or 2000, and it`s taken me this long to finally finish them.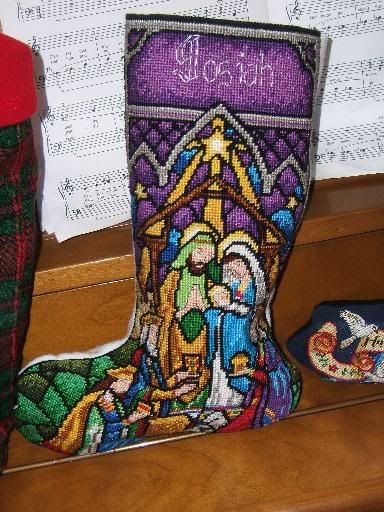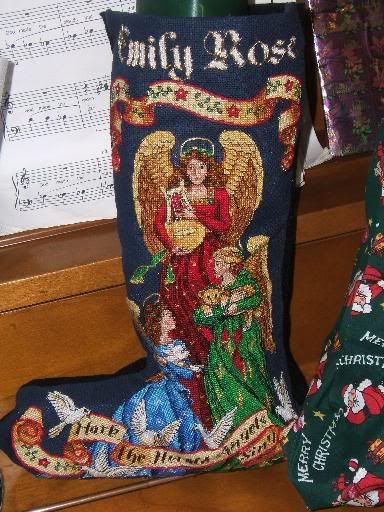 This is another old kit which dates back to 1978! I have 3 wise men too, but only got Mary, Joseph and Jesus finished.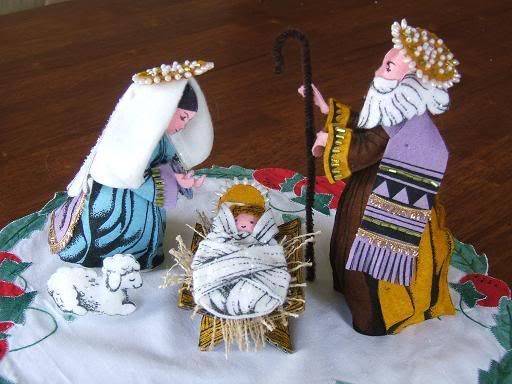 Christmas Cookies....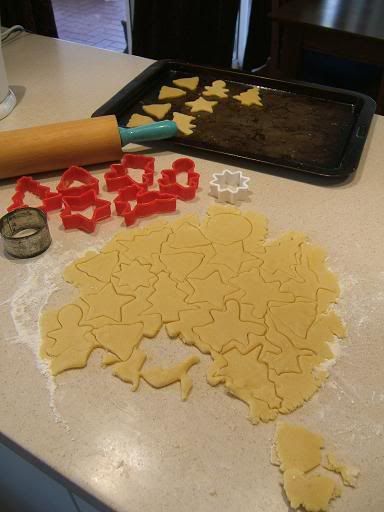 This year the children decorated all the cookies all by themselves!
Here is something else Lulu9 and Joman8 put together:
Lulu9 is learning to sew. She made a whole package of presents for Joe. In the package was a bird mask, a paper snake, a pop-up card, and these fantastic finger puppets -- made all by her, by hand. Great going Lulu! Joman loves them.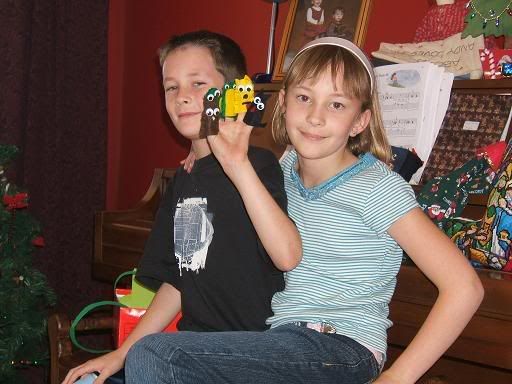 And, here is my best Christmas present. It is so wonderful and meaningful to have a little baby at Christmas time!